Protect Your Assets by Drafting a Will
Speak with A Wills Attorney in Temple City, CA
John L. Shaw, Attorney at Law can help you understand the process of drafting a trust in Temple City, California. Attorney Shaw is an experienced will attorney, and he understands the complicated challenges that seniors face when it's time to organize their assets. Meet with him today to start working on your will.
What Does a Will Include?
A last will and testament will make it clear to your family what should be done with your assets. You can outline directions for dividing your estate. A wills attorney can help you organize your assets, which could include: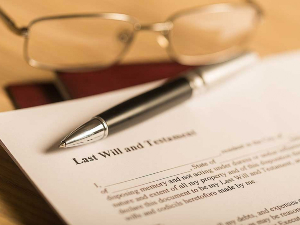 Investments

Savings

Property

Pension accounts
If you have questions about drafting a trust, turn to John L. Shaw, Attorney at Law in Temple City, CA. Attorney Shaw will help you understand the best way to make your wishes known. Schedule your free 30-minute consultation with a wills attorney today.